FRENCH 1 CREDIT BY EXAM (CBE)
Offered for French 1 only t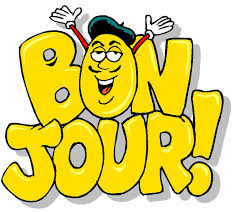 o currently enrolled students who comply with the restrictions and requirements.
Information & Registration:
Eligible students may earn 4 units of UC & CSU transferable credits for French 1 to fulfill degree requirements for transfer and/or AA degree by successfully completing the comprehensive test and earning a grade of C or higher. (A score of 70% is a passing grade for a student majoring in French.) A student who does not earn a passing grade the first time will be allowed to take the test once more.    
Fall 2021 Credit by Exam:
Tuesday, November 16, 2021, 2:00-5:00 pm, Burlingham, Online, Section 1949
Any student interested in taking the French 1 Exam must contact in advance World Languages dean, Robert Holcomb for information and in order to secure an "add" code.
Important Restrictions to Note:
Students will not be allowed to take the test if they have taken, or are currently enrolled in a higher level French class.

HS students must be enrolled in another SRJC class to be able to take the Credit By Exam for French 1.

Units for which credit is given pursuant to this policy shall not be counted in determining the 12 semester hours of credit in residence required for the associate degree (Title 5, 55050 (g)).

Units earned through credit by exam are not considered for Financial Aid, Scholarship or Veteran Services eligibility and payments.
Please contact a SRJC counselor for additional information about class requirements and eligibility to take the CBE.